The Client

AyMakan is a pivotal platform that is redefining the supply chain landscape in the Gulf Cooperation Council (GCC) region. Their principal mission is to empower businesses by offering comprehensive supply chain solutions, allowing them to focus on their core operations without the distractions of logistics management.
The APP
AyMakan Click is a revolutionary application designed and developed to redefine and simplify the parcel delivery process across different cities in Saudi Arabia. The application aims to bridge the distance between loved ones by providing a seamless, efficient, and user-friendly shipping experience right at your fingertips.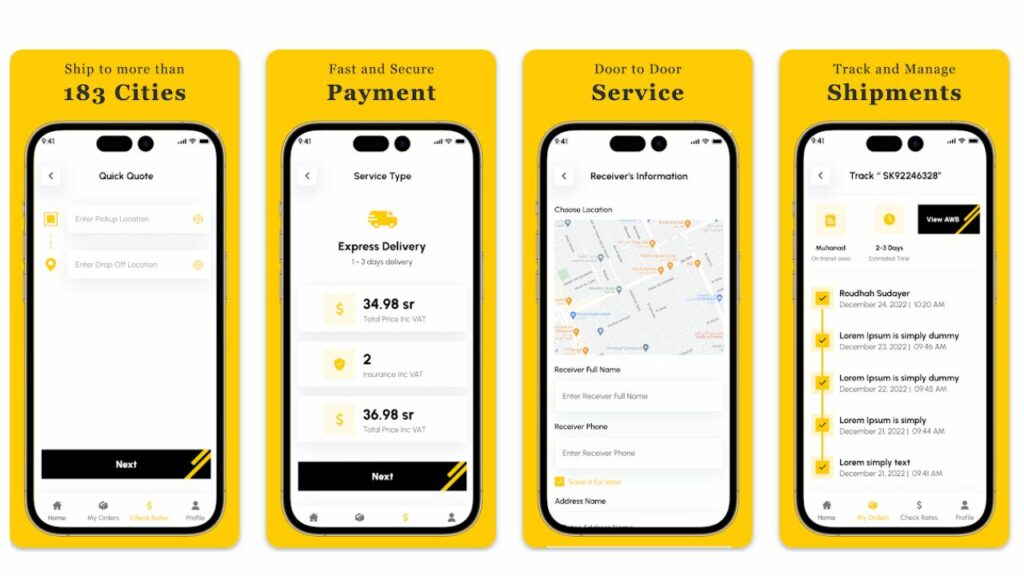 The core functionality of the AyMakan Click revolves around seven easy steps – Selecting pick-up and drop-off cities, entering parcel details, confirming charges, specifying sender's and receiver's addresses, making payment, scheduling pick-up, and finally, delivery by AyMakan. The intuitive interface of the app allows users to navigate through these steps effortlessly, providing a hassle-free shipping experience.
One of the key strengths of AyMakan Click lies in its user-focused design. The app's layout is simplistic yet efficient, ensuring that the users find it easy to navigate, even if they are not particularly tech-savvy. Furthermore, the app has built-in safeguards to verify the accuracy of entered details, minimizing the chances of error in the parcel delivery process.
AyMakan Click has been created with a mission to keep you connected with your loved ones irrespective of the physical distances. It stands as a testament to the harmonious blend of technology and human emotion, ensuring that no distance is too great when it comes to expressing your feelings.